RESULTS
GUARANTEED
SENSITIVITY
RELIEF
ENAMEL AND
GUM SAFE
A dramatically more powerful home teeth whitening system.
Clinically-backed ingredients
formulated to give you, your best smile.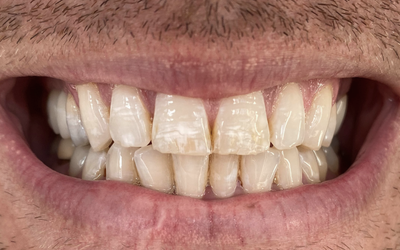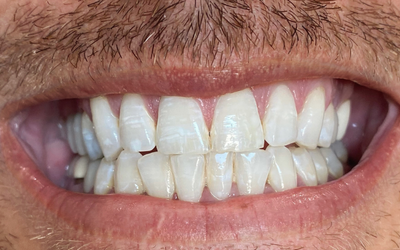 Scientifically effective formulas.
Lumos teeth whitening gels can help remove years of teeth stains and restore your smile. Our powerful bleaching gel is made with a proven blend of ingredients that effectively removes stubborn teeth stains and discoloration, leaving you with a white and bright smile.
Our at home teeth whitening kit delivered in 2 days.
All Lumos home teeth whitening kits are shipped priority and arrive within two business days. You can take your impressions at home virtually with a Lumos dental professional, or follow our easy instructions and video.
After sending your teeth impressions to Lumos Dental labs, your custom-fit teeth whitening trays will be fabricated and shipped back to you within one week or less. Lumos Dental Labs uses the latest dental technology to create comfortable and completely customized teeth whitening trays that will fit your teeth perfectly.
All you need for your custom at home teeth whitening is delivered right to your door. Start your whitening treatment with custom-fitted trays and Lumos teeth whitening gel. Our professional strength teeth whitening gels come in 3 different strengths and can help erase years of teeth stains. Most customers see results after just one session!
Goodbye gimmicks.
Hello to professional and lasting results.
Kate, co-founder of Lumos Smile, is a dental hygienist who has tried all the current at home teeth whitening products. She found that none of them provided the same lasting and quality results as custom fit teeth whitening bleaching trays made in a dental office. Lumos Smile was founded to provide an affordable, at-home custom teeth whitening system that gives lasting professional and quality results without breaking the bank.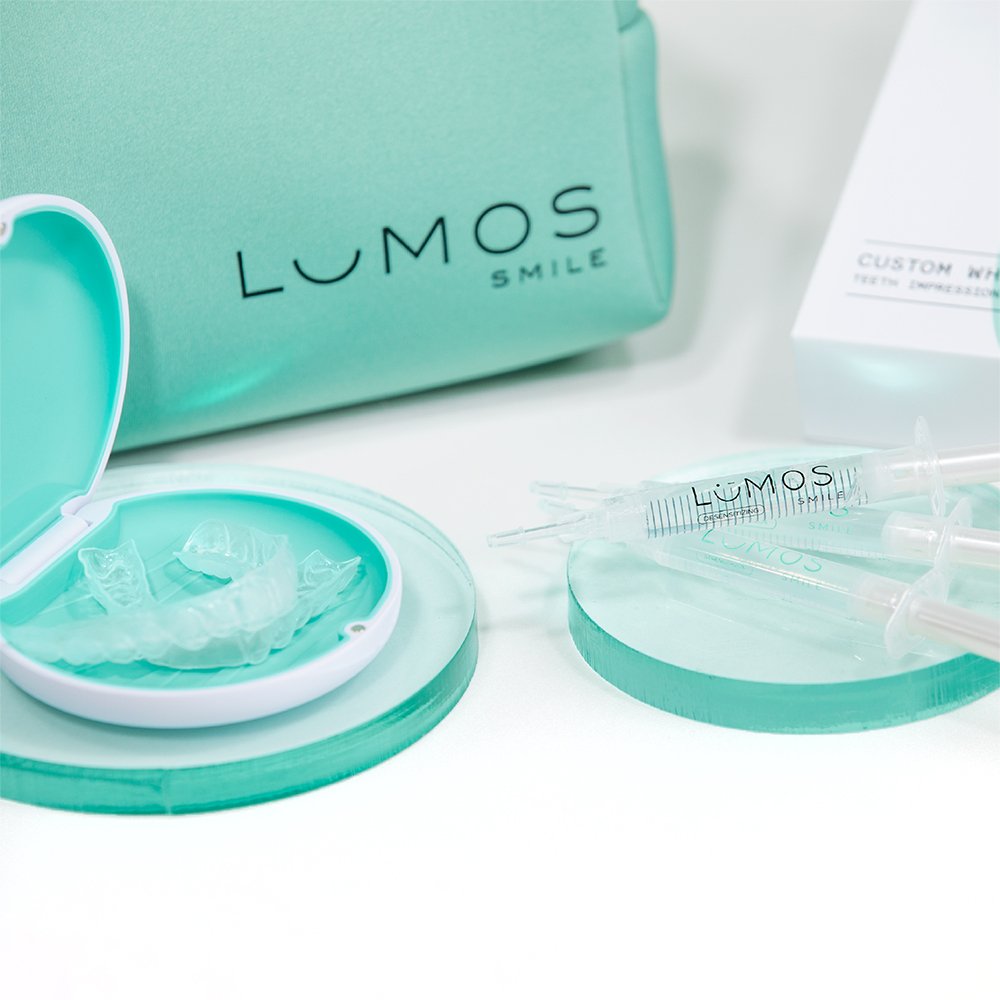 Lumos Teeth Whitening Trays + Gels: A Breakdown On How To Best Use Your Teeth Whitening Trays +…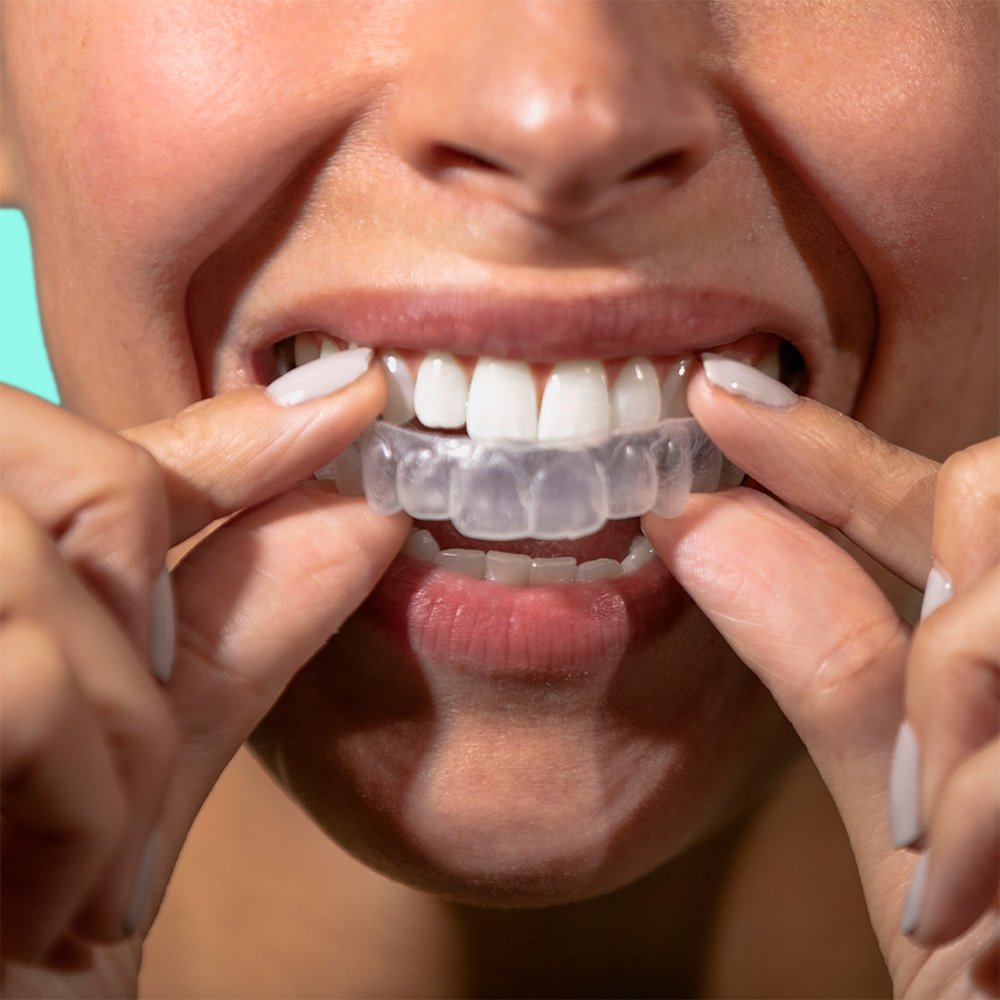 Teeth Sensitivity: Causes, Types, and How To Fix It IN THIS ARTICLE Tooth sensitivity (and sometimes downright pain)…